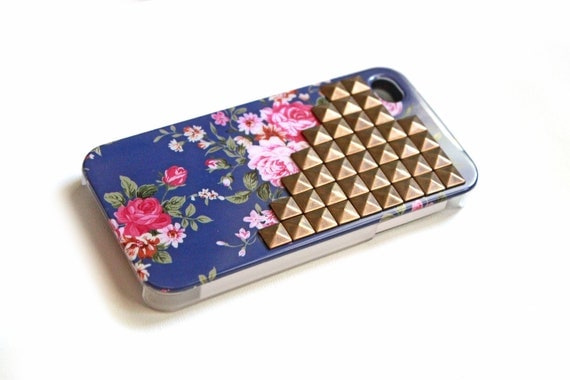 Oh hello there unicorns! I know I've been sparse on posting outfit pics lately, and that's due to a) some terrible weather (welcome to autumn in Seattle) and b) an utter lack of time. However, I am going to do a massive photoshoot this weekend of a bunch of outfits that I wore this week/plan to wear next week, so I'll be producing content again soon, yay!
In the MEANTIME, why not enter to win some free things? Who doesn't love free things - come on. I've been sitting on this giveaway for awhile now, hoping my Etsy issue would get resolved (it didn't), so TO HELL WITH ALL (internet) AUTHORITY AND HERE IS A GIVEAWAY.
Honey Crush makes awwwwdorable phone accessories. I have one of their iPhone cases - it's leopard with a bow on it and I featured it in a post before but I can't remember which outfit post it was attached to. Argh. I wish Blogspot had a better search plugin!
ANYWAY, the cases are rife with bows, studs, and adorable patterns that make me squee and will make ANY iPhone/Android/Blackberry look just as fashionable as you. In this giveaway, you can win one item of your choice from
Honeycrush's shop
! Enter below YAY.
a Rafflecopter giveaway